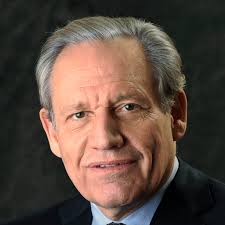 The New Mexico Foundation of Open Government (FOG) is pleased to announce Bob Woodward, associate editor of The Washington Post, and two-time Pulitzer Prize winner, will be the keynote speaker at the annual William S. Dixon, First Amendment Freedom Award virtual event at noon on Oct. 1, 2020.
Woodward has been awarded two Pulitzer Prizes. He won hist first Pulitzer along with Washington Post reporter Carl Bernstein in 1973 for their coverage of the Watergate scandal surrounding former President Richard Nixon. Nixon's downfall is the only time in the history of the U.S. where reporting by journalists lead to the resignation of a president.
Woodward received his second Pulitzer Prize in 2003 as the lead reporter for comprehensive coverage of the 9/11 terrorist attacks and the U.S. war on terrorism.
He has authored or co-authored 19 books with 13 of the books number one best-sellers.
His most recent book, Rage is set to be published September 15. The publisher states, "Rage, is an unprecedented and intimate tour de force of original reporting on the Trump presidency.
"Rage goes behind the scenes like never before, with stunning new details about early national security decisions and operations and Trump's moves as he faces a global pandemic, economic disaster and racial unrest."
The 2020 William S. Dixon, First Amendment Freedom Award will be a virtual event on Oct. 1, 2020 beginning at 12 noon.  Tickets are available on the FOG website, www.nmfog.org, for $60 each which includes a one-year membership to FOG or $30 for just the event attendance. All proceeds benefit the New Mexico Foundation for Open Government, a 501(c)(3) New Mexican nonprofit corporation. For more information, call 505-764-3750.  Click here to buy individual tickets.
The Dixon event honors those New Mexicans who believe in government transparency at the state or local level – and who have made significant contributions to casting sunshine (transparency) on government operations in the state.