SAVE THE DATE
Plans are now underway for the 2019 CLE sponsored by the New Mexico Foundation for Open Government.  The CLE workshop will be held  Wednesday, Dec. 4, 2019, at Albuquerque Journal Boardroom.
Supreme Court Chief Justice Judith Nakamura will be the first speaker. The seminar will be held from 9 a.m. to 4 p.m. at 7777 Jefferson NE from 9 a.m. to 4 p.m.  Stay tuned for details.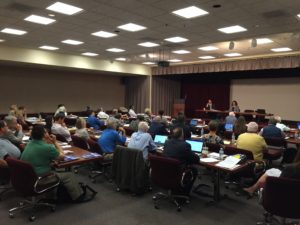 Please contact Melanie J. Majors at info@nmfog.org with any questions.