Representatives from five Latin American countries–Argentina, Costa Rica, Honduras, Peru and Paraguay–stopped in Santa Fe today (September 19) as part of their "transparency tour" through the United States.
The visitors, which included journalists, a public official, an attorney and executives of NGOs, were part of the International Visitor Leadership Program sponsored by the Bureau of Educational and Cultural Affairs of the United States Department of State.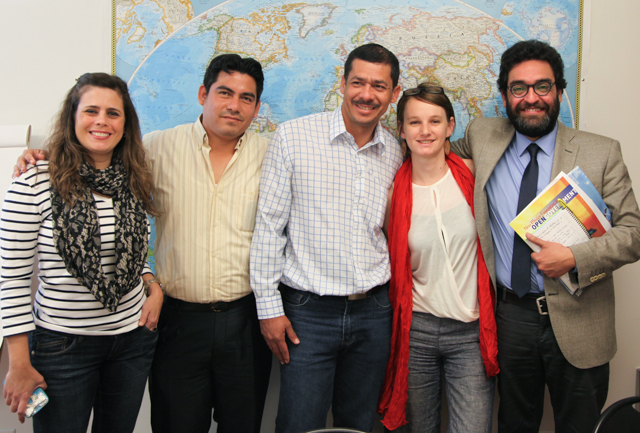 In New Mexico they met with journalists, public officials and the New Mexico Foundation for Open Government.  FOG Executive Director Susan Boe talked about New Mexico's open meetings and public records laws as well as their link to the First Amendment.
Journalists from Argentina were particularly interested in the campaign finance disclosure laws in the state and how New Mexicans can learn who has made contributions to a particular candidate.
Problems with transparency in the visitors' countries were similar to issues New Mexicans encounter.  The cost of public records in Peru, for example, often prevents citizens from accessing important public documents. The visitors gasped when told one New Mexico municipality was initially charging $20 per DVD of police lapel videos.