The Albuquerque Journal and FOG welcomed guests to discuss investigative journalism, freedom of the press, and open records and meetings laws on Friday.
The Edward R. Murrow Program for Journalists brought visitors from the French-speaking region of Africa to New Mexico to learn more about journalism in America.  The group of travelers was part of the International Visitor Leadership Program, sponsored by the Office of International Visitors, the U.S. Department of State and the Bureau of Educational and Cultural Affairs.  The group was composed of representatives from Burkina Faso, Burundi, Cameroon, Central African Republic, Chad, Comoros, Democratic Republic of Congo, Cote d'Ivoire, Gabon, Mali, Mauritania, Niger, Senegal and Togo.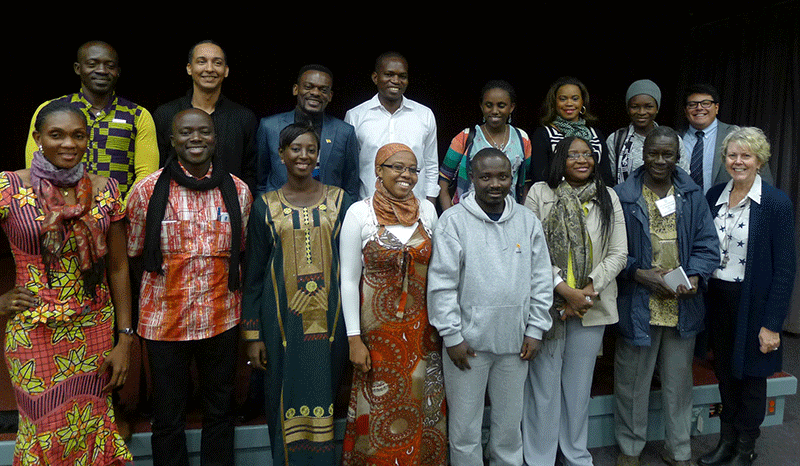 Albuquerque Journal Investigative Reporter Mike Gallagher spoke about his career and experiences covering corruption, government misspending and wrongdoing.  The representatives were particularly interested to hear more about the role of technology in investigative reporting, protecting sources and the evolution and future of journalism.
FOG Executive Director Susan Boe discussed the importance of access to meetings and records for accurate and meaningful reporting.  The African journalists asked questions about the watchdog role of the press and the First Amendment.  They had questions about censorship and about privacy and libel issues in the media.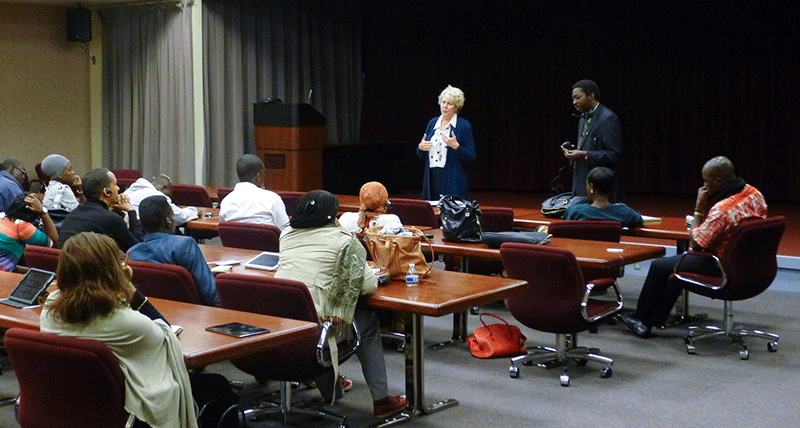 FOG was honored to have the opportunity to meet the visiting representatives and proud to share with them our passion for protecting the public's right to know.