The New Mexico Foundation for Open Government (FOG) is now accepting nominations for the 2019 William S. Dixon First Amendment Freedom Award – given to those who believe in government transparency at the state or local level – and who have made significant contributions to sunshine in our state.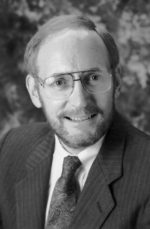 The 2019 William S. Dixon First Amendment Freedom awards recognize the outstanding accomplishments of citizens and organizations in New Mexico who champion transparency and defend the people's right to know the affairs of government. Since 2002, NMFOG has celebrated the men and women who have advanced the cause of transparency and accountability in New Mexico.
The award honors the late William S. Dixon, a First Amendment advocate and NMFOG co-founder. Dixon was a brilliant attorney and a leading defender of free speech and public-access rights. He was known for his keen intellect, ringing laughter, lucid writing, integrity and idealism. His legacy lives on through this award. All nominations are evaluated by a FOG Screening/Selector Committee.
Nominations for the Dixon Award must be submitted on the form below, include a narrative and a photograph of the nominee. The deadline for nominations is June 14, 2019.
Go to the end of this post to access the nomination form. Each entry must include a photograph of the nominee.
In your narrative outlining the reasons the nominee should be a Dixon Award recipient, please address the following:
1. How contributions made by the nominee significantly improved the public's understanding of open government laws and how these laws impact people's everyday lives. Be specific.
2. Specific actions the nominee used to protect the public's rights under open government laws such as Inspection of Public Records Act and the Open Meetings Act.
3. Detail the ways the nominee made concrete and oftentimes unrecognized contributions to protecting or strengthening open government.
4. Outline any activities undertaken by the nominee to hold the powerful accountable or inspire civic engagement.
Nominees do not have to be New Mexico residents, but residents are given preference by the selection committee. A nominee's historical service to the public's right to know will be taken into consideration.
When making your nomination, please add any additional information about the nominee's record of accomplishment advancing government transparency.
Nominations can come from any discipline, including but not limited to: business, law, education, government, media and citizen advocacy.
Dixon Award recipients will be announced at the end of August and recognized at NMFOG's annual Dixon Award Lunch on Wednesday, Oct. 2, 2019, at the Marriott Hotel, Louisiana and I-40 in Albuquerque, N.M.
Nominations may also be accepted by email. Mail your form, narrative and a photo to info@nmfog.org.