One of the nation's best experts on citizen and press access to information, David Cuillier, Ph.D., currently the president of the National Freedom of Information Coalition, will be the keynote speaker at the 2019 Dixon Awards Luncheon set for Oct. 2, 2019, at the Marriott Hotel, Uptown I-40 and Louisiana in Albuquerque, N.M. The luncheon begins at 11 a.m. with networking.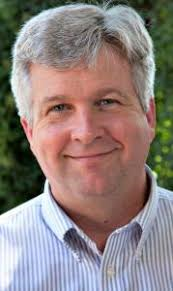 Cuillier's area of expertise includes public attitudes toward freedom of information, the state of access, and strategies for increasing transparency.
This past year Cuillier released a report, "Forecasting Freedom of Information, funded by the Knight Foundation. The report examines the state of the freedom and accessibility of information in the United States. In the report, Cuillier surveys 300 people–journalists, advocates, record custodians, technology companies, scholars and freedom of information experts and the results reveal lengthy delays, ignored requests, excessive fees and, in many cases, an unwillingness to consider producing government records because of outmoded technology.
"Over the past 30 years, I have witnessed how increased secrecy and constricted newsroom resources have made getting access to government documents more difficult for journalists," he said in an interview earlier this year. "This is a troubling trend and the actions of the new administration have made this report even more timely at all levels of government. We need solid research to identify key issues and potential solutions. I do not think it is too hyperbolic to say democracy depends on it."
He said his goal in working on the report was to identify major issues, as well as solutions. Cuillier said he found that a significant portion of journalists and experts report that getting access to government information has gotten much more difficult in recent years.
The speaker is a member of the First Amendment Coalition of Arizona board and a University of Arizona professor, He was Freedom of Information chair and national president of the Society of Professional Journalists and was awarded the Wells Key Award, the highest honor given by SPJ. He has testified three times before Congress regarding the Freedom of Information Act.
He co-wrote the book, The Art of Access: Strategies for Acquiring Public Records, the second edition of which was released in the spring. The book teaches journalists and involved citizens how to gain access to public records, which he says is an art that requires understanding of the system and human behavior.
Help the New Mexico Foundation for Open Government celebrate 30 years of defending your right to know and purchase a ticket or two or maybe a table for this event. Individual tickets are $60 and tables of 10 may be purchased for $600. Tickets may be purchased online at www.nmfog.org. Reservations may also be made by contacting NMFOG at 505-764-3750.