The New Mexico Foundation for Open Government will award the 2019 William S. Dixon First Amendment Award to six New Mexicans and one news organization at its luncheon on Wednesday, Oct. 2, 2019, in Albuquerque. The honor recognizes the outstanding accomplishments of citizens and organizations in New Mexico who champion transparency and defend the people's right to know the affairs of government. Buy your tickets here.
"Open government isn't just for a particular group or organization, open government is good government, visible and accountable to all of its constituents and responsive to their needs," Kathi Bearden, Dixon Award chair, said in announcing the nominations. "Every one of us has a stake in the staunch defense of free speech and open government. NMFOG is proud and privileged to honor these guardians of open government."
To help celebrate NMFOG's 30th anniversary, two individuals will be honored as Lifetime Achievement Recipients. They are Mike Gallagher, of the Albuquerque Journal,and Larry Barker of KRQE TV 13.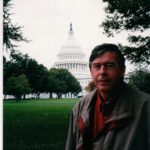 As a longtime Journal reporter, Gallagher has used the Inspection of Public Records Act (IPRA) for meaningful results. In the early 1990s, he testified at then-State Rep. Gary King's subcommittee when then-Attorney General Tom Udall's staff recommended the state adopt something similar to the federal Freedom of Information Act (FOIA) instead of IPRA. Gallagher was the only person at the hearing who had actually used FOIA and explained how IPRA was much more effective for reporters and average citizens. Since its passage, IPRA has become a tool in every reporter's toolbox. Gallagher has used IPRA for nearly three decades to write stories about inmate deaths in prisons, to investigate drug cartels in New Mexico and Mexico, to review travel records of public officials, and basically serve as a watchdog during his distinguished career.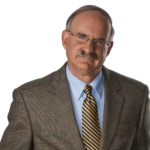 Barker has also used IPRA to open records and expose government misdoings. He has produced dozens of segments exposing government corruption and secrecy and consistently fights for the public's right to know about its government. He uses open government laws like IPRA more frequently and more effectively than anyone in broadcast media in New Mexico and is a true champion of open government. The nomination for Barker pointed out that he has made his living for the past four decades holding the political elites in New Mexico accountable stressing, "He is the Muhammad Ali of open government fights in New Mexico. He floats like a butterfly, but stings like a bee!" Barker is a member of the New Mexico Broadcasters Association Hall of Fame.
The other Dixon recipients are: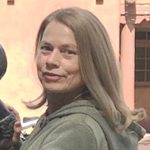 Citizen: Nancy Henry – Ms. Henry was nominated as a citizen journalist, watchdog and transparency advocate due to her years of initiative, leadership and dedication to shining a spotlight on the New Mexico Livestock Board. She won a determination lettter in 2015 from the AG that exposed multiple violations of IPRA. As violations continued, she sued the Livestock Board on multiple occasions to hold the board accountable for its actions and has continued to seek records on her and others' behalf.
Government: Two government officials, one a state senator, the other a county clerk, are Dixon recipients.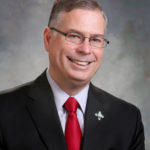 State Sen. Daniel Ivey Soto – Since joining the Senate, Ivey-Soto has worked to increase transparency and enforce accountability. He successfully co-sponsored House Bill 21 in the 2013 Session, which requires entities to post meeting agendas 72 hours prior to meetings and post them online. He co-sponsored SB 307 (2013) public records changes. This bill – which is now law – clarifies the laws for real estate records and public access to them. He co-sponsored House Bill 378 (Mandated Public Comment at Open Meetings). The bill ultimately did not pass, but increased awareness by public bodies of the importance of citizen input. He was a negotiator for the Senate on the Ethics Bill legislation this most recent session and was also a co-sponsor of the 2017 efforts to create an Ethics Commission. His efforts this session were crucial in guaranteeing transparency remained a part of the Ethics complaint process.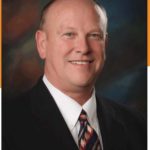 Keith Manes – The Lea County Clerk inherited an office that showed little or no interest in making records public. He took office in 2016 and immediately made accessibility of public records in Lea County one of his top priorities. He directed his office to provide an index of all Lea County records (marriage, probates, oil and gas, deeds, mortgages, i.e.) online for the public. While record images are not available at this time, the index allows the public to identify the record they want to request or inspect in a much faster and efficient manner. Digital images are available from 1981 on the public look-up stations. These records have been legally redacted and his office continues efforts to redact all records for inclusion. He has dedicated an internal budget to address imaging 10 years of records at a time in his attempt to get all records digitized. The Lea County Clerk's office has moved forward under limited funding to work on the public's behalf to have access to public records.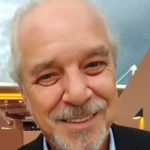 Health: Tom Scharmen – Scharmen is a regional epidemiologist for the state Department of Health,andwill receive the Dixon Award in a new category – Health. He is a public employee who values the necessity of access to the people's data. His contributions to open government show that he appreciates the fundamental role that data collected by government plays in public and private decision-making and that the data should be easily available to all. Scharmen has organized the NMCDC/ NMPHI Planning Advisory Group of 20-plus individuals from government agencies and citizen interest groups to study data users, what they need and other issues. Scharmen continues to seek inter-agency transparency, especially when concerning children's issues – so those needs can be better addressed by all state government.
Media: The Jal Record fought the City of Jal, which refused to release records in what the Attorney General called a "flagrant violation of the Open Meetings Act." The paper settled with the City of Jal and city officials admitted there was "no excuse for the City's wholesale violation of IPRA." Most significantly, Jal agreed to pay $407,471.25 to settle the newspaper's claims – one of the largest such settlements in state history. It serves as a strong reminder to local governments they can be held accountable for violating the state's Sunshine Laws – and that such action can have severe financial repercussions.
The Dixon awards honor the late William S. Dixon, a First Amendment advocate and NMFOG co-founder who was well-known as a leading defender of free speech and public access rights. The winners are selected from nominations submitted by the public.
They will be honored at a luncheon on Wednesday, Oct. 2, at the Marriott Hotel, Louisiana and I-40 in Albuquerque, N.M. Individual tickets are $60, and sponsorship opportunities are available. All proceeds benefit the New Mexico Foundation for Open Government, a 501(c)(3) New Mexican nonprofit corporation. For more information, call 505-764-3750.