Our 25th anniversary year First Amendment Dixon Awards Lunch was our best event yet – and it's all thanks to our wonderful supporters like you!  
We hope you enjoyed the FOG 25-year history video.  Thanks to Kent Walz, Rep. Jim Dines, Terri Cole, and Roger Thompson Voiceover for their participation.  Thanks to Charles "Bazz" McClain of Basil Video Production for creating the film.
We want to congratulate all of the former Dixon Award honorees and recognize the 2015 awardees:
Kent Walz, editor of the Albuquerque Journal and FOG co-founder, lifetime achievement
Mark Leech, open data champion at the City of Albuquerque, government
Peter St. Cyr, freelance investigative reporter, journalism
Dr. Chad Painter, communications professor at Easter New Mexico University, education
A special thanks to our keynote speaker, Walt Bogdanich, investigative reporter for the New York Times and three-time Pulitzer Prize winner.  We appreciated hearing Mr. Bogdanich's informative and entertaining take on watchdog journalism and transparency.
Most of all, thank you for joining us and for taking a vested interest in advancing open government in New Mexico!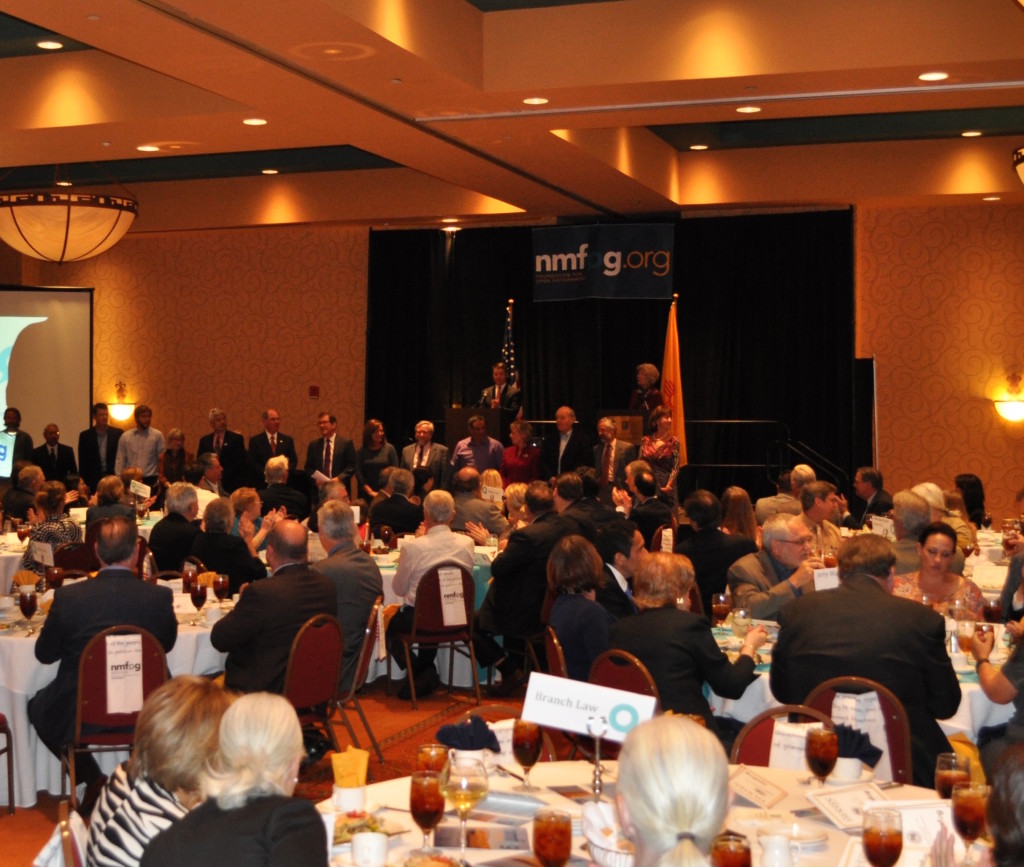 Former Dixon Award winners standing to be recognized.
This year's program, brochure and commemorative bandana.
State Representative Jim Dines and Santa Fe County Commissioner Liz Stefanics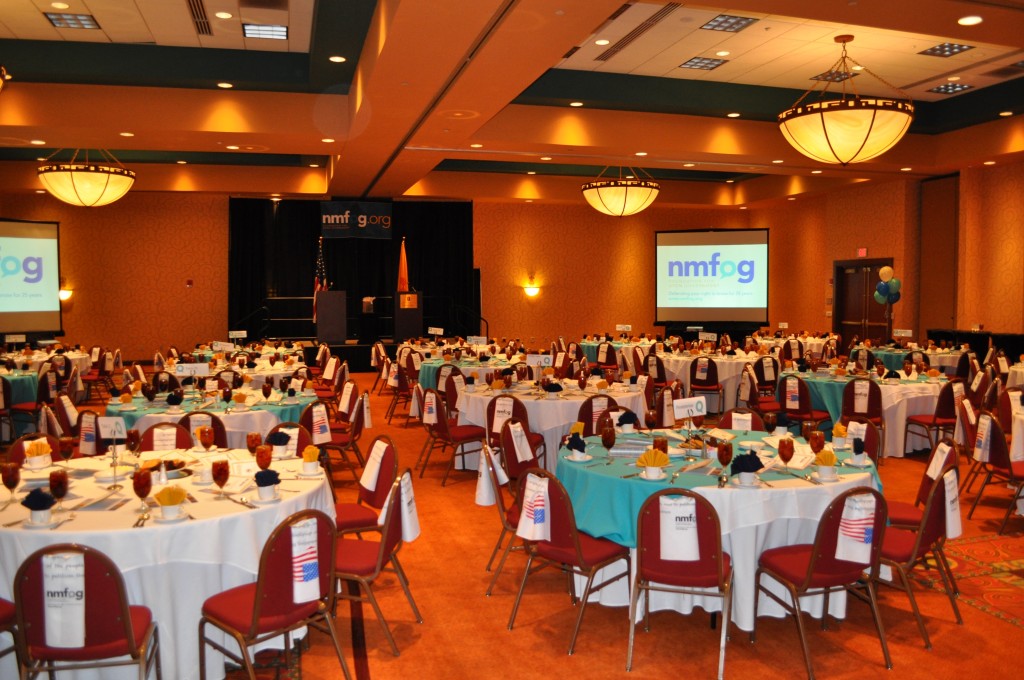 The banquet hall at the Albuquerque Embassy Suites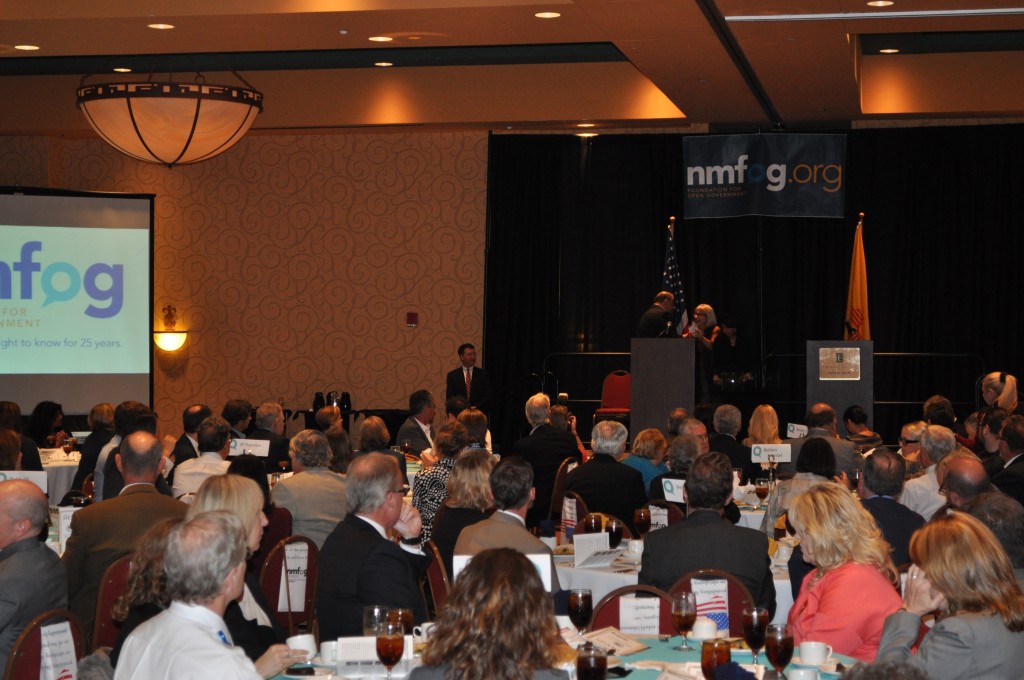 Peter St. Cyr receiving his award from FOG board member Dede Feldman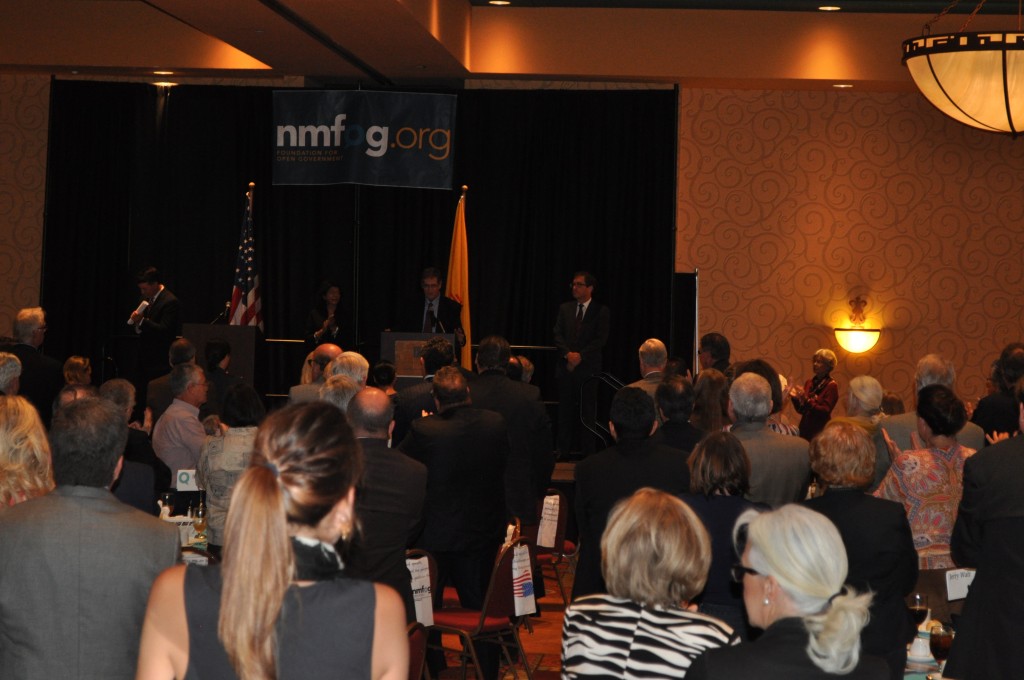 A standing ovation for Kent Walz as he accepts the lifetime achievement award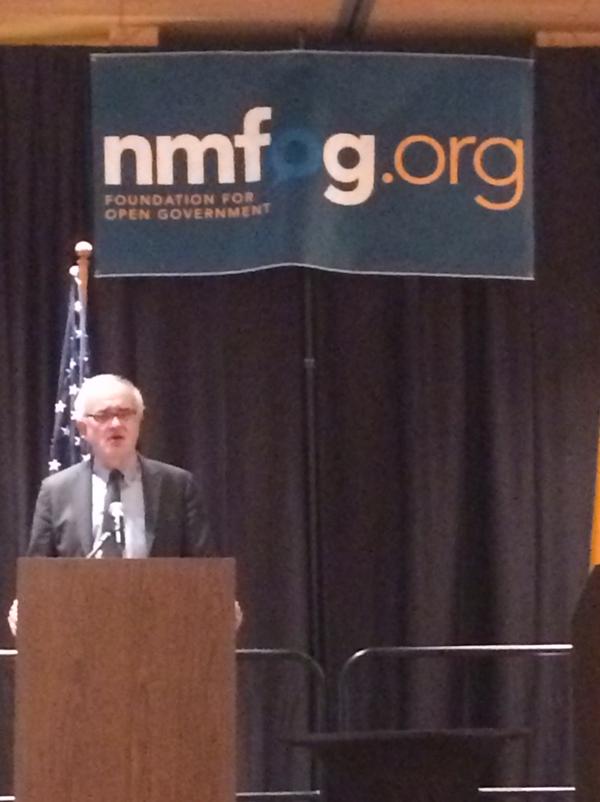 Keynote Speaker Walt Bogdanich at the podium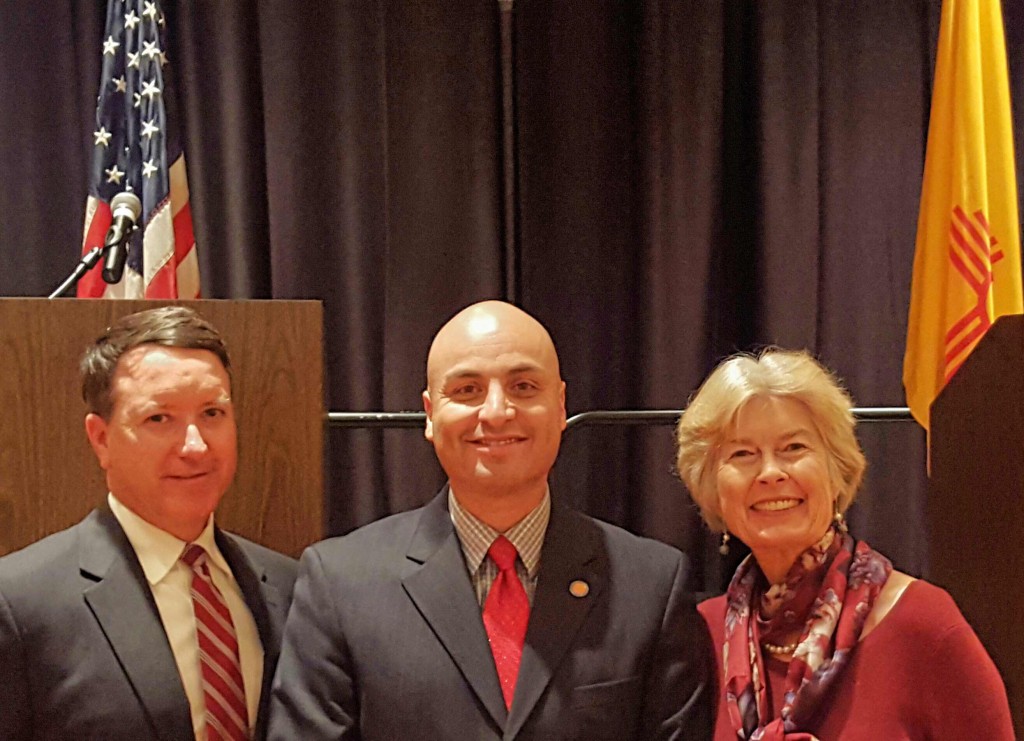 Attorney General Hector Balderas with FOG president Greg Williams and secretary Billie Blair